Banknote production is composed of three stages: pre-printing preparation, printing and post-printing. At the pre-printing stage, expert graphic designers design the banknotes to reflect the society's cultural and artistic aspects while caring for the security features of the secure printing process. In order to print the lines, motifs and background designs composed of various characters, flat printing plates are manufactured. For other touch-and-feel visual features on banknotes, expert artists prepare the main plate by hand-engraving and etching on steel and copper plates. Then, intaglio printing plates are produced from these main plates. All printing materials such as ink and paper are procured at this stage before moving to printing.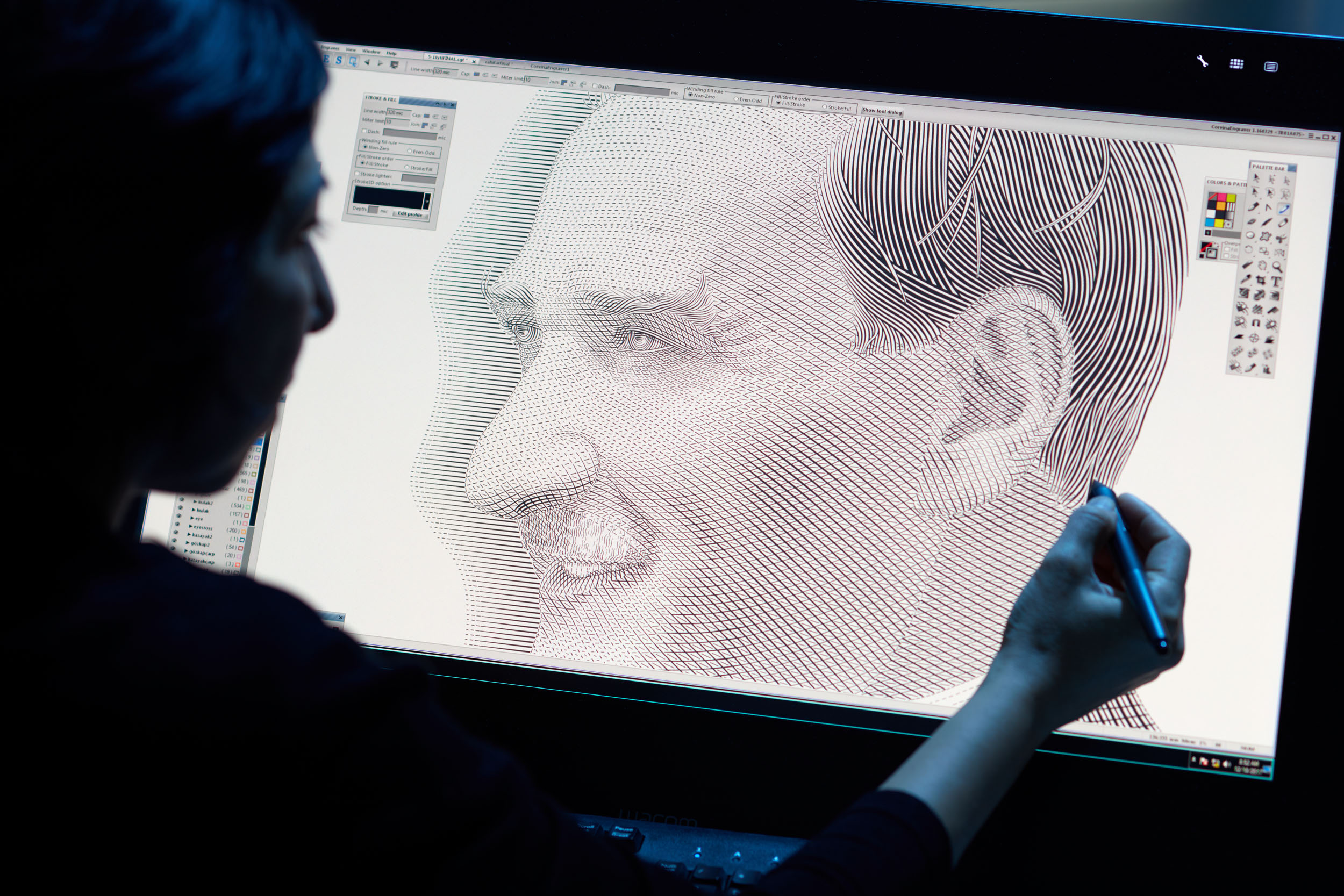 After completing the pre-printing process, the printing process starts by intaglio and flat printing on banknote sheets. Then, the series and serial numbers are printed on the banknote sheets. This is followed by the inspection, cutting and packaging stages.
During the quality control stage, the banknote sheets are divided into two groups: one "good group" of good-quality banknotes, and the other "mixed group" including both good and bad sheets. The sheets in the good group are trimmed and cut into single banknotes. The sheets in the mixed group are also trimmed and cut into banknotes, but they are inspected and sorted again. After single banknotes are piled into bundles and packages, they are delivered to the Issue Department, and the bad banknote packages are destroyed.
Once the banknotes are ready, they are put into circulation by 21 branches of the CBRT and 16 banknote depots.
Worn-out banknotes that are not fit for circulation, and banknotes which have been withdrawn but still within the redemption period, are exchanged, destroyed or disposed of as per the provisions of the "Regulation on Exchange of Old, Worn-out and Mutilated Banknotes".
To ensure circulation of high-quality and clean banknotes, the worn-out banknotes can be exchanged at our branches, banknote depots, the cashier office in Istanbul on the European side, as well as via mobile cashiers and commission-free cash withdrawals in cooperation with Ziraat Bank.